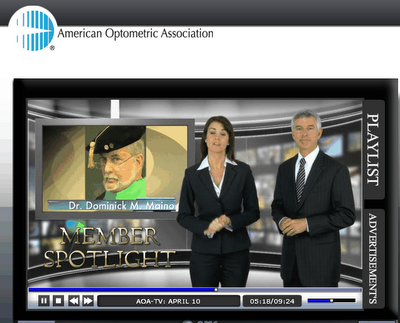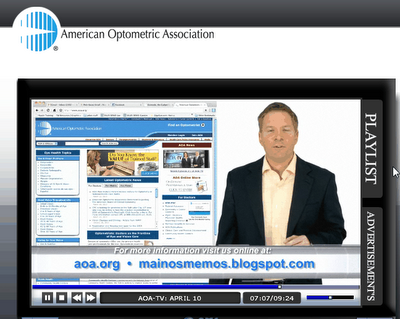 The American Optometric Association has taken on the task of informing its membership and the patients we serve about the binocular vision problems that can spoil the 3D movie cinematic experience.
If your focusing, eye teaming and eye movement systems are not functioning appropriately you may experience eye strain, double vision, nausea and many other symptoms. The good news is that your family optometrists can diagnose and treat these vision problems with optometric vision therapy.
The AOA was kind enough to use me as a vehicle to get the word about these binocular vision problems...they even suggested that you not only consult the
AOA website
but that you also use the MainosMemos blog as a resource for the latest in vision care research information.
I want to thank all of my AOA colleagues. I deeply appreciate what you do for the profession, our patients and for the trust you have placed in me to help you tell this very important story!
I would also like to suggest that those have problems with 3D movies and television also consult the College of Optometrists in Vision Development website at
http://www.covd.org
, the
Illinois Eye Institute
, and the doctors and staff of
Northwest Optometric Associates
. DM