Dominick M. Maino, OD, MEd, FAAO, FCOVD-A
Curriculum Vitae

Current Position:

Professor of Pediatrics and Binocular Vision
Illinois College of Optometry Illinois Eye Institute
3241 S. Michigan Ave.Chicago, Ill. 60616
Voice: 312-949-7282 Fax: 312-949-7358 E-mail: [email protected]

Adjunct Professor of Pediatrics and Binocular Vision
Centro Boston de Optometria C/ Fernando El Santo, 2128010 Madrid Spain

Private Practice:
Lyons Family Eye Care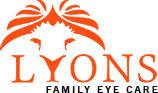 3250 N. Lincoln Ave. Chicago Il 60657
http://www.LyonsFamilyEyeCare.com
Education:

Masters Degree in Education (M.Ed.) College of Education, University of Illinois at Chicago

Doctor of Optometry (O.D.), Illinois College of Optometry

Illinois Visually Handicapped Institute Externship

Lewis University

Bachelor of Arts Degree (B.A.) Beloit College

Residency:

Founding Resident in Pediatrics/Binocular Vision: Illinois College of Optometry/Illinois Eye Institute

Certification:

Diagnostic Pharmaceutical Agents
Therapeutic Pharmaceutical Agents

Leadership/Administrative Positions Held:

Several leadership/administrative positions held including: ICO Presidential Advisory Committee, Assistant Director of Clinics, Coordinator Eye Care & Treatment Program, Chief of the Pediatrics/Binocular Vision Service, President Illinois College of Optometry Alumni Association, Director, Institute for Advanced Competency Post-graduate Continuing Education Program,

Consultancies/Advisory Boards/Content Expert

Medico-legal consultant to law firms, serves on various advisory boards, and is often used by the optometric profession and national media as a content expert in binocular vision, disabilities and pediatric eye care.

Honors:

Numerous honors from the Order Sons of Italy (Leonardo Da Vinci Award of Excellence in Medicine), National Academies of Practice (Distingished Practitioner), Neuro-Optometric Rehabilitation Association, College of Optometrists in Vision Development, Optometric Editors Association, The Easter Seal Society of Metropolitan Chicago, Inc. and other sources.

Publications:

More than 200 books, book chapters, monographs, websites and articles covering a wide range of topics from computers to the patient with special needs and photography.

Journals/Other Publications:

Editor, consulting editor, contributing editor and peer reviewer for numerous publications.

Grants:

Fifteen grants submitted with 10 funded (including more than $350,000 for support of the Illinois College of Optometry/Easter Seal Society of Metropolitan Chicago Eye Care and Treatment Program and $45,000 from the Grant HealthCare Foundation).

Research:

Oculo-visual problems of individuals with neuro-genetic syndromes, disabilities and binocular vision disorders as well as 3D Vision Syndrome.

Presentations & Lectures:

More than 100 national and international presentations

State License:

Illinois #046-007058

Drug License:

Illinois Diagnostic Pharmaceutical Agents
Illinois Topical/Oral Therapeutic Pharmaceutical Agents

Professional & Community Service:

Active in numerous professional, community, academic and church groups.

Private Practice:

Primary and specialized, diagnostic and therapeutic eye/vision care services provided in a private office setting.

Teaching:

Currently teach or have taught in several courses/laboratories/clinics including Infant & Child Development, Vision Care of Special Populations, Anomalies of Binocular Vision, Strabismus & Amblyopia, Vision & Learning, Pediatric/Binocular Vision Service, and the Developmental Disabilities Service, Primary Care Service 
Maino D, Goodfellow G. EyeTech:

Chicago practice puts the eye in iPad.AOANews. June 16, 2012. Available from http://newsfromaoa.org/2012/06/16/chicago-practice-puts-the-eye-in-ipad/ last accessed 6/12
Maino D, Goodfellow G. Eye on Technology: Heads Up! Latest in Google HUD glasses technology set to hit market by end of year. AOANews 2012;50(9):35.
Maino D, Schlange D. Improving vision function in the patient with traumatic brain injury. Published Abstract/Poster

The International Brain Injury Association's Ninth World Congress on Brain Injury, Edinburgh, american 3/12.
Schlange D, Caden B, Maino D.

The Interrelationship of Five Oculomotor Diagnostic Tests and their Associated Binocular Vision Correlates. Published abstract Academy of Optometry meeting, Boston, MA 10/11
Maino D. Stereo Sue(lotions)! Optom Vis Dev 2006:37(2):49-50.
Tahir S. Maino D. The Young child with capillary hemangioma: Case report and review. Optom Vis Dev 2006:37(1);27-31.
Vision Care in an Urban HeadStart Program, American Public Health Association, Chicago, Il 11/99 (Todd Cohan, BS,

Gregg Steele, PhD, OD, Ingryd Lorenzana, OD, FAAO, Dominick Maino, OD, MEd, FAAO)
Quoted in the Washington Post,
Eyeballing the Vision Workout,
By Ranit Mishori, September 12, 2006 (accessible at
http://www.washingtonpost.com/wp-dyn/content/article/2006/09/11/AR2006091100845.html?sub=new
Didactic
Illinois Eye Institute
I.C.O. Faculty Committee Participation: 1978-present
Professional Standards Board
Faculty Development Committee
Pediatric & Binocular Vision Residency
Pediatric & Binocular Vision Residency

Research Committee *
Faculty Group Practice Plan Working Committee
Research Allocation Committee
125th Gala Event Faculty Ticket Sales Captain
Chair, Continuing Education Committee
Strategic Planning Committee
Faculty Council Executive Committee
Compulink Implementation Committee
Faculty Candidate Review Committee
ICO Internet/World Wide Web Committee
Faculty Council Constitution & Bylaws Review Committee
Faculty Council Merit/Promotion/Tenure

Review Committee
Library Development Committee *
Quality Assurance Committee
Committee to Review Examinations (CRE)
Binocular Vision Curriculum Committee
Faculty Evaluation & Peer Review
Vision Screening Projects Coordinator
Dean's Academic Strategic Plan Implementation Committee
Intramural Practice Planning & Governing
* indicates current committee involvement at ICO